Singing Bowls Master

Sound Therapist

Hand Pan Solist

Drummer

Percussionist

Musician

Composer and Producer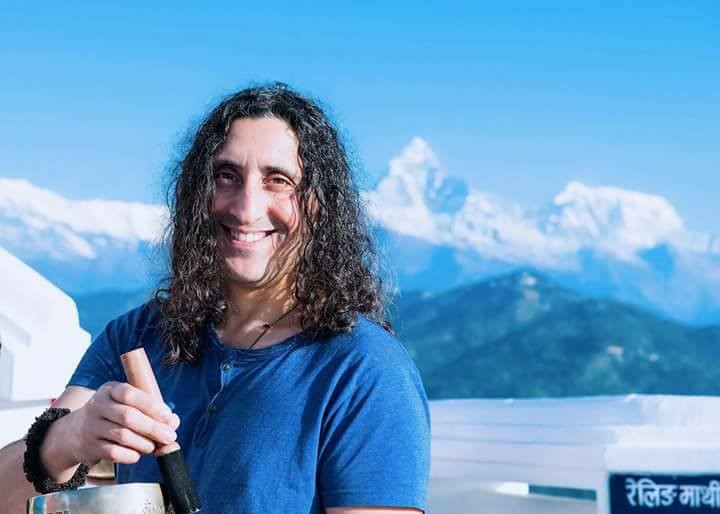 Career
Alberto born in Milan, Italy at 24 September 1965; He grew up in Europe's finest art and cultural heritage. Alberto soon realized singing bowl potential brought positive changes to people's life, he combines his artistic vision, began to focus on the treatment of mental and singing bowl and put forward a mission, to spread the positive energy, to treat and concerts; he has more than 40 years experience as drums and percussion teacher and 20 years experience as healer, Singing Bowls Master and Coach. Alberto is since 30 years International traveling through the world giving Workshops, concerts and Formation with Singing Bowls. Europe, South America and in last years Asia, let's growing his reputation and popularity. The singing bowl studio was established in klangact, Germany, and he grounded the Son of light foundation with the Nepali songmaster Santa Ratna Shakya and Shree Krishna Shahi. They also recorded many music album " Boughilic Awaz" and "Dhyana", Alberto wrote also a Singing Bowls book together with Santa and Shree getting very popular and successful.
After the earthquake in Nepal in 2015 he helps to rebuilding the Stupa in Bouddhanath getting a special blessing, receiving deep into the soul through the sound and vibration of the bowl.
Between end of 2018 and start of 2019 Alberto Stated to founding a new Hand Pan Studio and recorded his first Hand Pan CD "Crystal Feelings" getting successful on market  and giving different Workshops for learning Hand Pan.
Alberto is recognized as one of the most famous healer and Master of Singing Bowls.